!!! LEGISLATIVE OFFICE HOURS !!!
I will be holding legislative office hours over breakfast the first and second Saturdays of every month from 8 to 9:30 am. The first Saturday I will be at Chauncey's Restaurant on Route 7A in Arlington. The second Saturday I will be at the Next Chapter Cafe on Bonnet Street at the Northshire Bookstore in Manchester.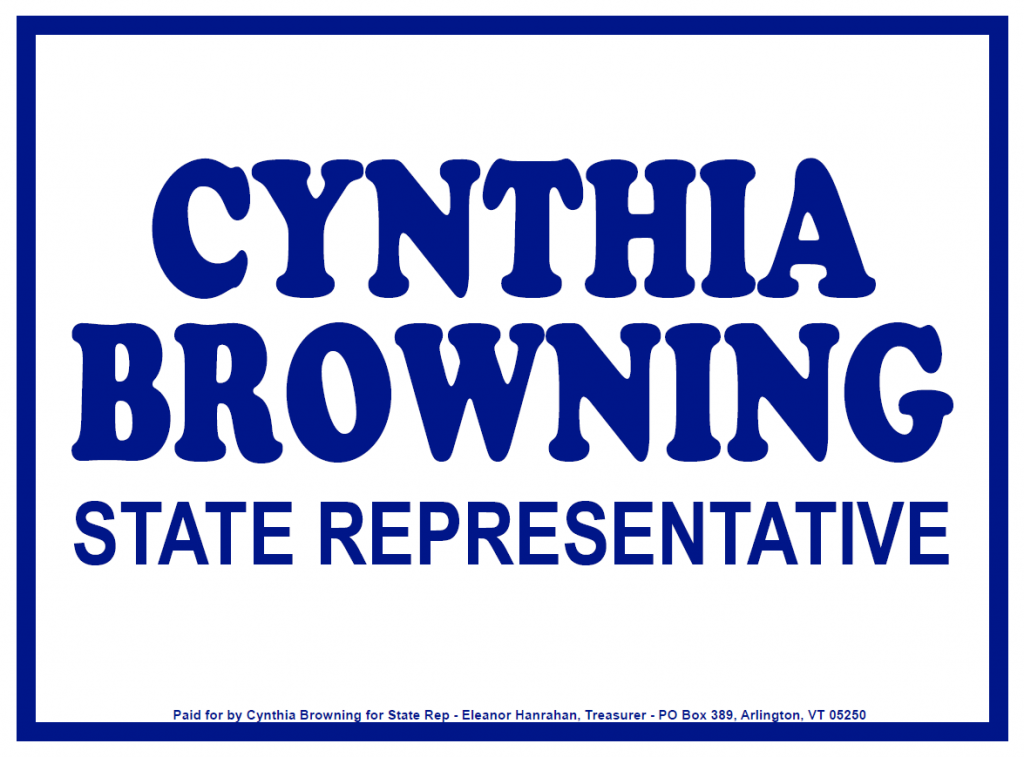 Legislative Candidate Forum at Burr & Burton 9/24/18
Representatives Cynthia Browning, Brian Keefe and Kelly Pajala, join GNAT News Director, Andrew McKeever, for an overview of the past legislative session.
Cynthia Browning - Upcoming Campaign